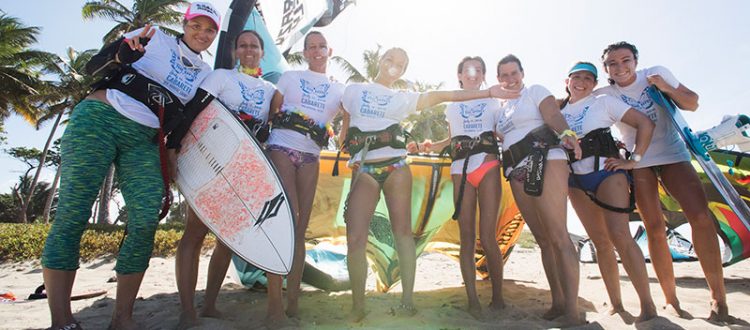 Empower. Inspire. Be the Effect!
LHVC is proud to host, for the first time, this year's annual Butterfly Effect Event on Saturday, June 29, 2019, at our Imperial Suites, Cabarete resort in the Dominican Republic!  We are ecstatic to report that this event has reached full capacity with all proceeds benefiting our local Dream Project Cabarete, a charity dedicated to the advancement and education of the children and youth of the Dominican Republic! 
As the sun rises, so will our Butterflies as registration will be held at 8 a.m. where all of our participants will receive their Butterfly bracelets.  Our entrants will then prepare to float into fitness, taking yoga off the mat and into the water as we host aqua yoga at our Imperial Suites pool.  Although this activity is reserved for our Butterflies, we welcome our members to be spectators, granting you access to watch as they flow through each yoga pose or asana!
The adventure continues as each Butterfly will be able to paddle down to Cabarete's adjoining lagoon where snacks, drinks, and refreshments will be waiting upon their arrival. The afternoon will be reserved for our Butterflies who are ready to let loose!  Cabarete's own Millenium will host a pool party for our participants providing nothing but the HOTTEST Caribbean vibes featuring our incredible tropical weather and beautiful dream pool!  
The evening will be host to a sunset cocktail hour on our Oceanside Terrace, where our ladies will be treated to music provided by DJ ONO as they enjoy the gorgeous views and our elegant outdoor space.  Finally, our Butterflies will be treated to some of our culinary magic featuring our celebrated International and Caribbean cuisines!  
We take pride in being active members in our community and strive to do our best and give back whenever we can have an impact!  This event is guaranteed to be one-of-a-kind, and we are excited to welcome each of our new Butterflies to Cabarete and encourage you to be healthy, be active, and BE THE EFFECT!
| | |
| --- | --- |
| 7:30 a.m. – 8 a.m. | Registration |
| 8 a.m. – 10:30 a.m. | Aqua Yoga |
| 10:30 a.m. -12 p.m. |  Paddle Boarding/Water Activities |
| 2 p.m. – 6 p.m. |  Pool Party |
| 7:30 p.m. – 8 p.m. |  Cocktails on the Oceanside Terrace |
| 8:30 p.m. – 11 p.m. |  Dinner |