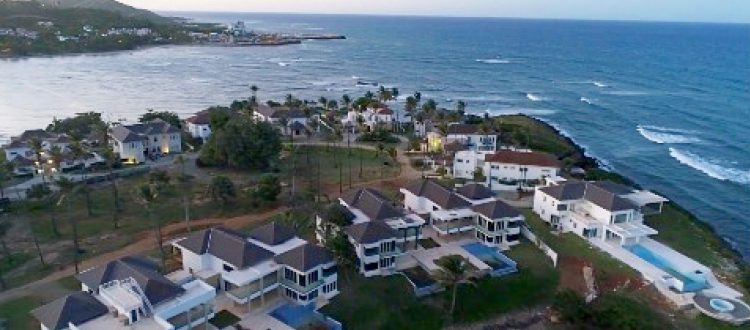 PUERTO PLATA COURT REJECTS MILLION-DOLLAR CLAIM FROM THE COMPANY ESMIRALDA AGAINST LIFESTYLE GROUP
PUERTO PLATA – This past Friday Lifestyle Group Won in Court the case of Collection of Monies and Repair of Damages brought against them by the company Esmiralda SRL, superior to the amount of 31 million dollars. 
The First Chamber of the Civil and Commercial Court of Puerto Plata "rejects in all its parts the claim in the collection of monies and repair of damages, issued by Act 637/2017, dated 31-07-2017". 
The decision of the Court of Puerto Plata is contained in the Judgment 271-2019-SSEN-00534, issued by the Presiding Judge, Nassín Eduardo Ovalle Estévez. 
The grounds of Law set out by the Judge indicates "that the basic or fundamental element for the claim in collection of monies and repair of damages of the complaining party can only  be accepted, by proving that the sued party received the villas to be sold in the timeshare modality, and also, the amount of  money received for such operations".
"That the complaining party has failed to prove that the defendant has sold the villas subject to the contract in the timeshare modality, let alone, by elementary logic derived from the above, managed to prove that it has received the amount that obliges it to pay the sum of US$ 21,764,445.60, that it claims corresponds to 40% of the total presumption," the Judge stated in his assessment. 
The lawyers of Lifestyle Group expressed their satisfaction with the ruling and said that they were always confident that in the end justice would prevail over the ill-intentions of the company Esmiralda, SRL. 
They pointed out that in accordance with this decision, the court rejected the claim in all its parts including the collection of monies and repair of damages brought by ESMIRALDA, SRL against Lifestyle Group and companies due to the fact that the plaintiffs did not prove by any means that Lifestyle Group has received the villas committed to construction nor the funds claimed by the alleged timeshare operations on their property.